ONOFF Original hollow design
A thickerstraight top blade gives confidence. A strong shape with a forged hollow body creats more ball speeds and a higher launch for more distance and ease of use.
ONOFF独家的中空构造打造可用高弹道瞄准目标的铁杆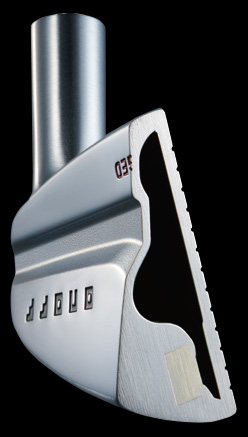 Golf made easier with CG at the center of the face
变得易打的杆面中心设计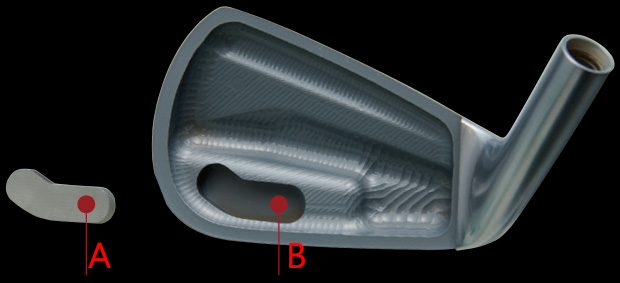 A.
4i to 7i features 15g of tungsten weight in the toe area.
B.
Adding weight to the toe puts sweet spot at the center and increases the iron MOI.
杆底趾部侧做重量分配的杆面中心重心设计实现高惯性力矩球头
Wide Hyper Effect Face = Ball speeds and distance up
创造高初速的超广域杆面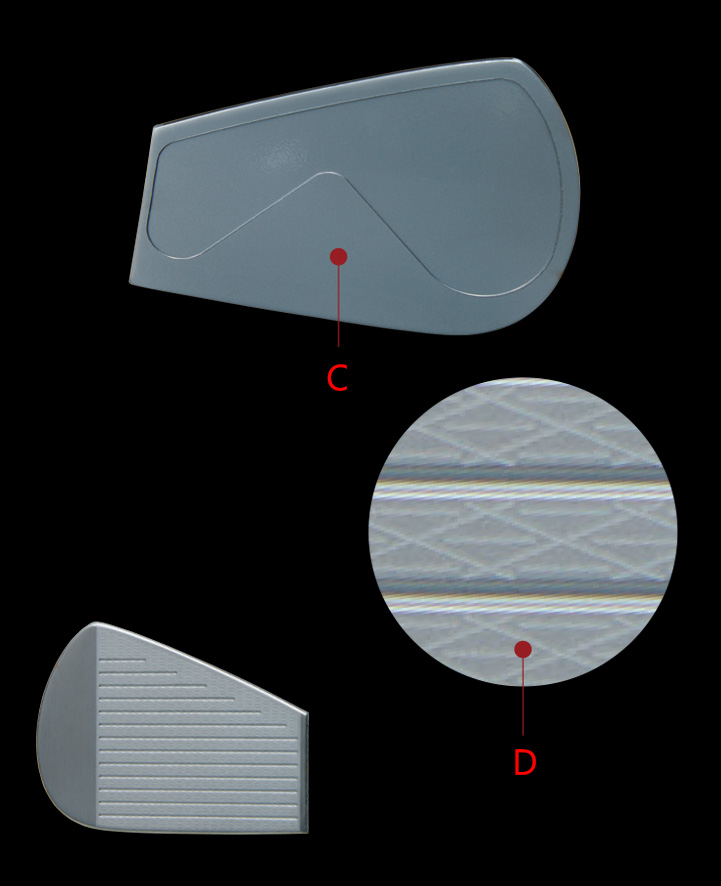 C.
A special spring rolled SAE8655 face produces higher ball speeds and a higher trajectory for more overall distance.
创造最大初速的高弹道与带来远飞性能的特殊弹簧钢" SEA8655" 延展材杆面
D.
Laser milled face stabilizes spin especially in adverse conditions. Straigher more consistent shots.
不容易受打点偏差、天气影响、使后旋性能稳定的杆面雷射铣床加工

ONOFF CLUBS LINEUP