ONOFF DRIVER AKA
New trajectory control system brings AKA automatic to a new level!
ONOFF TRAJECTORY CONTROL SYSTEM (OCTS):
Adjusting the weight screw changes
the draw trajectory based on the needs
of each player. Optimize the trajectory
for increased distance.
By Changing the weight screws (optional) the swing weight and amount of draw can be changed.
1. Fine tune the swing weight to adjust feel and improve distance.
2. Control the draw trajectory by shifting the center of gravity from the heel.
The standard weight included with the club is 7g. Additional weight are available at an extra change.
*Please ensure to refer to the manual to property use OCTS.
OCTS Sleeve alows for loft and lie angle adjustments to achieve optimal ball flight.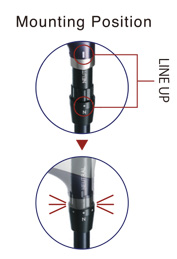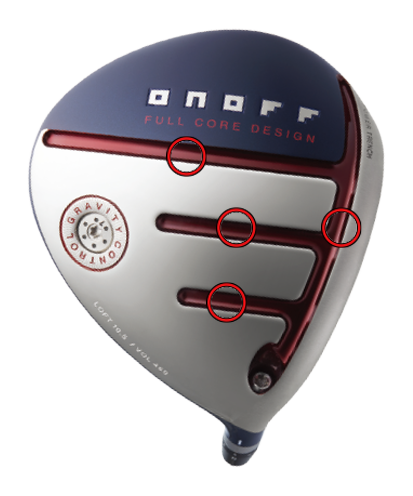 Improved POWER TRENCH
In additional terench along the face we're added 3 additional trenches going from front to back which help increase the sole rigidity.
This helps increase the spring effect of the face for higher ball sppeds and for more distance.